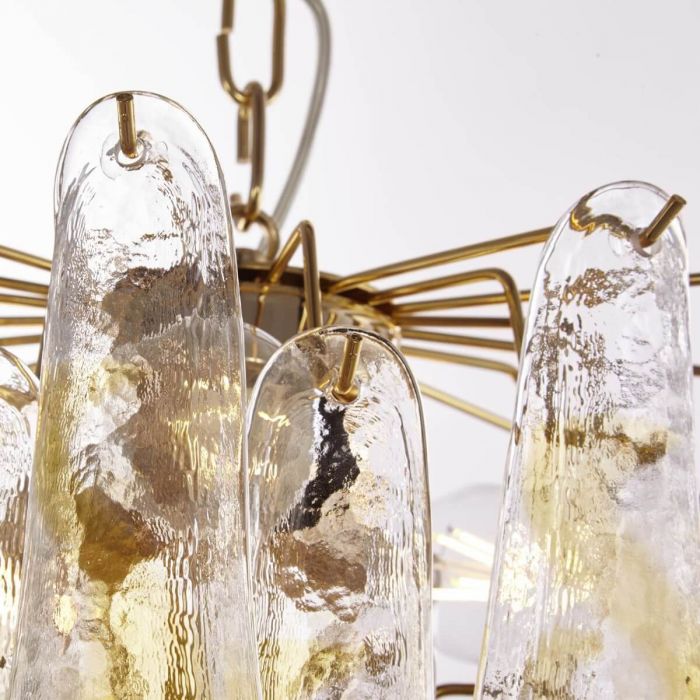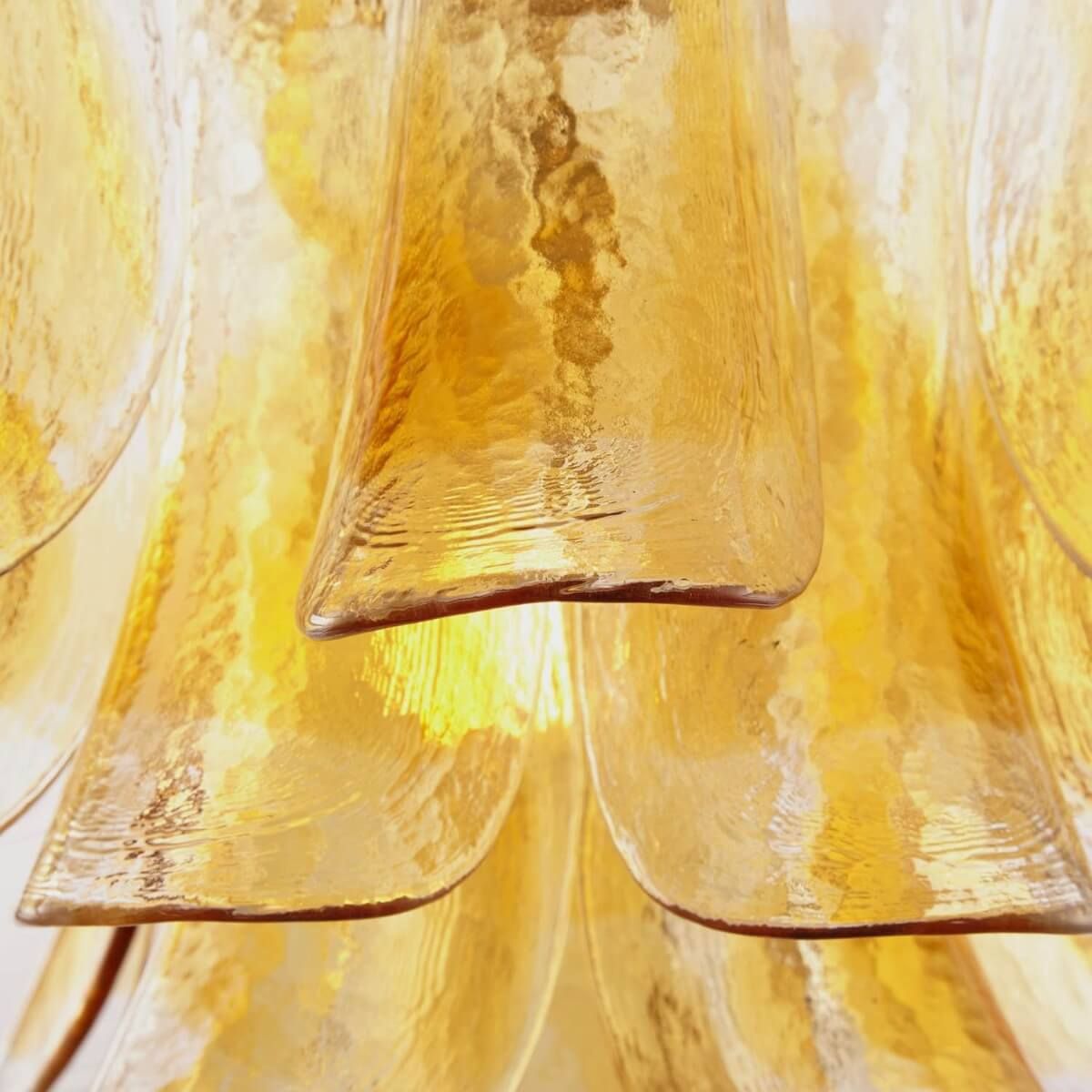 Versatile Chandelier, Amber Glass
Handmade in Italy using traditional Murano glass technique, this chandelier is sure to brighten any room. Metal frame finished in gold with amber glass. 
Material: Metal/Glass
Number of Lights: 5
Measurement: 23.622"D x 21.6535"H
Estimated lead time: 8-12 weeks
Contact us for pricing on additional sizing, glass color, and finish options. 
Additional finish options: chrome, gold, or natural aged brass
Additional glass colors: amber, white, peach, or transparent glass. (photos shown)
Additional sizes available:
1 light- 11.811"D x 13.7795"H
4 light-  17.7165"D x 19.685"H
5 light- 23.622"D x 21.6535"H
7 light- 29.5276"D x 23.622"H
13 light- 35.4331"D x 29.5276"H
21 light- 47.2441"D x 31.4961"H
Length of chain fixing supplied 70cm (27.5"), customizable on request.
Versatile Chandelier, Amber Glass